How did the Mental Health First Aid Project start?
Understanding how it all began
In 2000, the Mental Health First Aid Program was created in Canberra, Australia, by Betty Kitchener, an educator and mental health consumer, in partnership with Professor Tony Jorm, a mental health researcher. The aim in creating the program was to extend the concept of first aid training to include mental health problems so that community members were empowered to provide better initial support to someone who is developing a mental health problem, has a worsening of an existing mental health problem or is in a mental health crisis.
In 2015 Richmond Foundation was licensed as the Mental Health First Aid provider for Malta. Mental Health First Aid is an international program proven to be effective. Currently 21 countries across the world have recognised and adapted the MHFA Australia program for their own settings.
Why should I take the Mental Health First Aid Course?
Peer-reviewed studies published in Australia, where the program originated,
show that individuals who trained in the program:

Grow their knowledge of signs, symptoms and risk factors of mental illnesses and addictions.

Can identify multiple types of professional and self-help resources for individuals with a mental illness or addiction.
Increase their confidence in and likelihood to help an individual in distress.

Show increased mental wellness themselves. Studies also show that the program reduces the social distance created by negative attitudes and perceptions of individuals with mental illnesses.
Training in Mental Health First Aid
The Mental Health First Aid for Youth project equips through training courses teachers, employers and youths to have up dated knowledge, skills and abilities appropriate to provide the necessary assistance and guidance to support individuals facing mental health challenges to lift themselves from the negative situations that they find themselves in and to seek help. Mental Health First Aid training is delivered by the Trainers of Richmond Foundation who are official Mental Health First Aid instructors.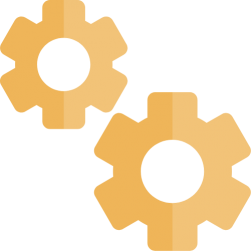 Adapted Learning Material
The project adapted Mental Health First Aid training material developed and tested in Australia and piloted by Richmond Foundation in Malta. For example the training videos are adapted and reproduced with Maltese actors and within the Maltese context. The training manuals have also been adapted and translated into Maltese.
Learning Facilities
An online learning platform has been developed to enable blended learning and to facilitate follow up training for all the mental health first aiders.
Mobile Apps
Two mobile applications have been developed to further aid the ongoing development of the mental health first aiders. One is used for educators and employers and one is used for young people. The apps provide mental health first aid tips and further updates on the training received.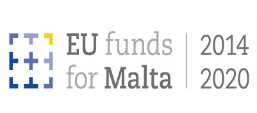 In 2018 Richmond Foundation obtained EU funds to manage the project ESF 02.049. The project allowed Richmond Foundation to develop the training material including manuals, learning videos, a learning management system, mobile app and this website. The project included also pre and post training research.
This project was financed through the Operational Programme II – European Structural and Investment Funds 2014-2020. 'Investing in Human Capital to Create More Opportunities and Promote the Well-being of Society'. Project part-financed by the European Union European Social Fund (ESF). Co-financing rate: 80% European Union; 20% Richmond Foundation Funds.



The ESF 02.049 project received a grant to cover part of the 20% co-financing of the project
through the Co-Financing Fund 'EU Funded Projects for Non-Governmental Organisations'.